MVHR Commissioning and Installing Experts
Every new building deserves fresh air. Recent scientific research reveals it's absolutely vital for our well-being and health. And adequate home ventilation is a legal requirement, too. Part F of the UK Building Regulations dictates new buildings are more airtight than ever which often means there's far too little airflow. A Mechanical Ventilation with Heat Recovery system is the perfect solution to create a healthy house while minimising emissions. MVHR systems work effectively to exchange stale air for fresh air and recovering valuable heat in the process. We install and commission MVHR systems to your specification.
Mechanical Extract Fan Testing
We understand the requirements set out by Building Control with regards to mechanical extract fans and ventilation in new dwellings. We are able to attend site to suit you and undertake testing with our air-flow equipment and provide you with Part F Certification. Ecoflow Ventilation are BPEC accredited to undertake commissioning and measured air-flow rates of installed mechanical extract fans to meet compliance with Building Control. We understand all elements of construction and can provide the Certification required for Building Regulation compliance.
Air Leakage Testing in New Dwellings
The air pressure testing of a building is known as its 'air permeability' or leakage rate. Air leakage can occur through gaps, holes and cracks in the fabric of a building which are not always visible. This air leakage affects the building's performance and is now firmly enshrined in Part L of the Building Regulations (The Conservation of Fuel and Power). We deliver a comprehensive air tightness testing service with no hidden extras.
SAP Calculations and EPCs
All newly constructed or converted dwellings are required to undergo a SAP L1a assessment at design stage and prior to any building work commencing on site. SAP assessments carried out at design stage can confirm specifications such as insulation, heating and hot water systems as well as assumed air-tightness are adequate to pass current regulations. The TER (Target Emission Rate) and the DER (Dwelling Emission Rate) are compared to ensure the current standards of C02 emissions are achieved. We also provide SAP L1b calculations and U-values for glazed extensions, whatever your SAP requirements we can turn complete assessment swiftly and advise the most economical route to achieve compliance
Energy and Sustainability Statements
Most Local Planning Authorities require an Energy and Sustainability Statement or Renewable Energy Statement to be submitted as part of a planning application. This is often combined with a requirement to provide a reduction in carbon emissions and energy use of the building through onsite generation of energy using Low or Zero Carbon (LZC) and Renewable energy technologies. Ecoflow can provide you with a tailor-made Energy, Sustainability or Renewable Energy Statement to support your planning application
Water Efficiency Calculations
Part G of the Building Regulations states that all new properties must comply with specific water performance targets. This means that all new developments must demonstrate that they have met the current criteria by ensuring that no more than 125 litres of water will be used per person per day. After all, water is a resource that is going to come under increased demand as the population of the UK expands so it must be used sparingly. Some councils may set this target lower to 105 or even 90 litres per person per day.
Here's what we can do for you.
Upload your plans and we'll come back in no time with a tailored no-obligation quote for any of our services
Regarding MVHR, we can provide you with a balancing & commissioning service and Part F Certificate
Extractor Fan Testing to meet Building Regulation compliance
We can undertake Air Pressure Testing on any size dwelling
SAP Assessments can be calculated for any new dwelling or residential conversion or glazed extension
Water Efficiency Calculations can be produced for Part G compliance
Contact us now to discuss your project on 01892 506942
If you're a builder, self-builder, developer or architect and would like to find out more from a team of respected experts covering all aspects of MVHR, Extract Fan Testing, Air Pressure Testing, SAP Calculations & EPCs and Water Efficiency Calculations anywhere in the UK. please get in touch.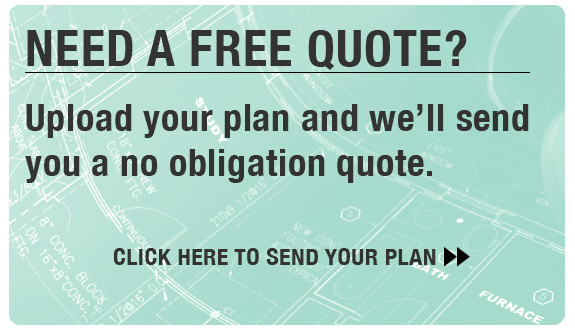 Get a Free No Obligation Quote
Get a free quote for your project.  We can help you with a complete end to end solution.  Upload your plan as either a PDF or CAD file, and we will send you a no obligation quote free of charge.

Are you an architect? – Download our guide on MVHR
This white paper guide for architect's give you a solid overview of what Mechanical Ventilation Heat Recovery is.  Download the guide to MVHR here.