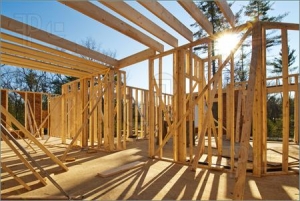 SAP L1a new build
Specialists in SAP calculations for new build dwellings
New residential buildings must comply with Part L1a of Building Regulations, which stipulates that SAP assessments must be undertaken, and submitted to Building Control prior to the start of any works on site. All SAP assessments must be undertaken by accredited Energy Assessors.
Ecoflow are accredited Energy Assessors and therefore well equipped to deliver this service, having carried out hundreds of SAP calculations for individual house builders, property developers, housing associations and building contractors throughout the UK.
SAP L1a Calculations provided by Ecoflow include:
Design Stage SAP Calculations
TER / DER calculations
Predicted Energy Certificate
U-value calculations
As Built Energy Performance Certificate (EPC)
Lodgement of EPC with Landmark Registry
At the end of your new-build project the final as-built SAP report is then issued for submission to Building Control together with an On Construction Energy Performance Certificate (EPC) which is required by Building Control prior to the issue of the completion certificate and also for the subsequent sale or let of the property. We also lodge the EPC on the National Landmark Register.
EcoFlow can turn around your SAP assessments swiftly and advise the most economical route to achieve compliance.
Our fees are very competitive.
We offer very quick turnaround times.
We can perform SAP 2009 and SAP 2012 thermal calculations.
We offer discounted prices for multiple SAP Calculations.
U-value calculations are included in our fixed price SAP quotations.
Get a FREE quote
Upload your plan here for a free no obligation quote
Get a free installation quote for your new-build SAP calculations. Just upload your plan here.
Get a FREE quote